Forest Health Grantee Resources
Resources to assist in the administration of your Forest Health grant
---
We are grateful for your dedication to ensuring the resiliency of forests in California. If you require more information or have any inquiries, please do not hesitate to contact the Forest Health Program's relevant personnel for assistance. They will be more than happy to guide you through the grant process and help answer any questions you may have.
California Climate Investments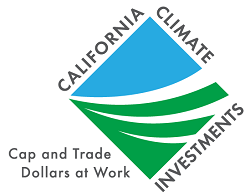 The Forest Health Program is part of California Climate Investments (CCI), a statewide program that puts billions of Cap-and-Trade dollars to work reducing GHG emissions, strengthening the economy, and improving public health and the environment – particularly in disadvantaged communities.
CARB - CCI Quantification Benefits & Reporting Materials
CARB - Disadvantaged and Low-income Communities Investments
CCI - Priority Populations Benefit Criteria Tables