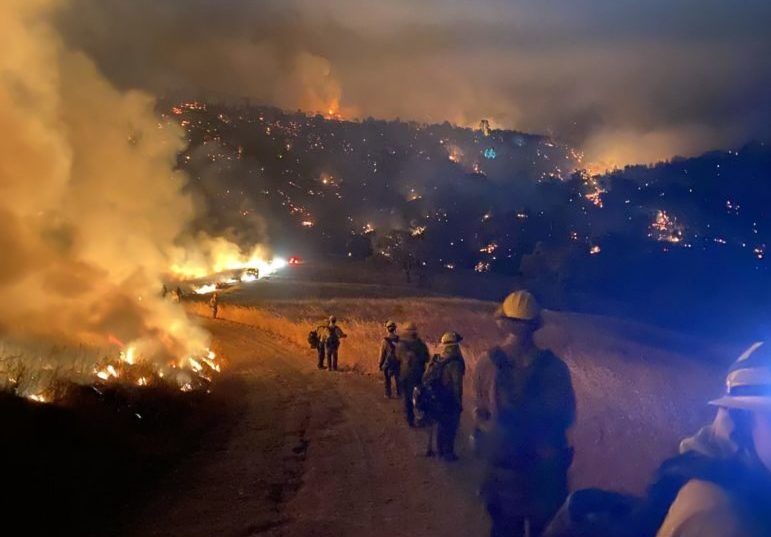 STATE-OWNED PROPERTY FIRE REPORTING
(916) 323-7390
All fires or explosions in or on state-owned property must be reported immediately and investigated by the State Fire Marshal. The line is open 24/7.
CAL FIRE Office of the State Fire Marshal is launching an electronic permitting, licensing, listing, and certification system, GOVmotus Fire, that will enable clients and stakeholders to more effectively and efficiently participate in the permitting and application processes.
Looking for information about the Fire Hazard Severity Zones? Visit the new FHSZ website for information about the zones and why they are important, the newly-released fire hazard severity zone map, how to enhance your property's fire safety, upcoming public meetings, and frequently asked questions.
The State Fire Training User Portal is a comprehensive system that serves as a central training and certification repository for all participants in the California Fire Service Training and Education System (CFSTES) or the Fire Service Training and Education Program (FSTEP).
SAFETY & PROCEDURAL GUIDES
About the Office of the State Fire Marshal
The mission of the State Fire Marshal is to protect life and property through the development and application of fire prevention engineering, education and enforcement.
The Office of the State Fire Marshal supports the mission of the CAL FIRE by focusing on fire prevention. The Office of the State Fire Marshal provides support through a wide variety of fire safety responsibilities including: regulating buildings in which people live, congregate, or are confined; by controlling substances and products which may, in and of themselves, or by their misuse, cause injuries, death and destruction by fire; by providing statewide direction for fire prevention within wildland areas; by regulating hazardous liquid pipelines; by developing and reviewing regulations and building standards; and by providing training and education in fire protection methods and responsibilities.
These achievements are accomplished through several major program elements including engineering, education, enforcement and support from the State Board of Fire Services.